Mountain biking is all about having fun, right? About getting out there, enjoying the great outdoors, exercising your body and freeing your mind. So what if we told you there was a type of bike that lets you ride further, faster, and have even more fun? One that even made you LOL on the climbs? You'd still have to work for your rewards, but by assisting your efforts, it allowed you to wring every little drop of enjoyment out of your rides.
With different degrees of assistance at your fingertips, riders of varying fitness levels are easily accommodated on the same ride too. Which, depending on who's setting the pace, can bring a social aspect back to big days out, because you can all ride together and the assistance from the motor makes it that much easier to string a coherent sentence together even on the steepest climbs.
Weight isn't anything like a critical as one would assume. Weight distribution however is a different matter and this is where geometry, specifically the ratio of the front centre measurement to the chain stay length really comes into play. Battery placement is important too, and smaller batteries give an edge in the handling stakes while robbing the bike of range.
I'm sure the can of worms has already been opened on this subject… Oh it's motor bike blah blah they should be banned, is this whining mostly from strava whippets who's times might be beaten? I raced motocross for 12 years & they are motorcycles with a internal combustion engine and yes they do make a mess of the country side but on land that has been allowed & nowadays has planning permission to be used for such events.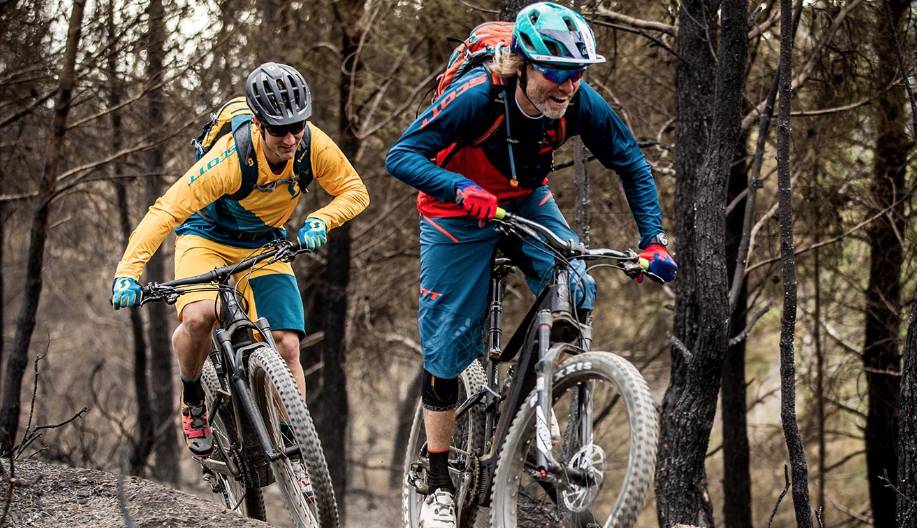 If you really want to see the future take a look at the Fazua Evation, with a battery and motor this system weighs an incredible 4.7kg! The battery only has 250wh, but at 1.3kg you could easily carry a spare in a pack. The really interesting thing about this system though, is the motor and the battery can be removed from the frame, so you really do have two bikes in one.
I've had the eBike for about a week now and figure it is time to post my impressions. Overall, I am satisfied with the bike, especially based on the price. It has not been without hiccups (see below) but after quite a bit of research online I am convinced for the price, nothing out there will compare. Not five stars based on a few pending issues which will hopefully be resolved. It is not perfect. I have no idea if the more expensive bikes are "perfect", though. I've spent some good time tinkering on this bike making adjustments so far, but that's normal for any new bike.
We think that the Ancheer Folding Electric Mountain Bike looks (mostly) great. The frame is finished very well and the wheel are striking. The only complaint we have with the looks and the overall design is how they decided to implement the battery pack. The little pouch at the front looks out of place and can feel a bit cumbersome. We would have liked if they could have potentially attached it, or better yet integrated it into the horizontal part of the main frame. I understand the difficulties of doing this as the bike has the folding mechanism but it would have been nice if they'd have managed it.
To start off with I love using the bike for work every day, I always used a racing bike for work previous over the last 7 yrs or so, I have had my bike for 4 months now, clocked up 600 miles, in that time it has lost power about 2 times, not a real problem as you reopen the meter, you can be on your way again. I changed the tyres and seat like others did !! I would definitely recommend to friends & Family it's built like a tank very good Quality !!