With 170mm travel, aggressive angles and Shimano's superbly calibrated STEPS motor, the Focus Sam2 is an enduro bike with a built-in shuttle. With the bolt on TEC pack you really can climb to new heights, but without it the smaller capacity internal battery means you need to be ultra economical with your energy use. It's also frustrating that the internal battery can't be removed easily for charging. By far the biggest frustration with the Jam2 though is that the sizing isn't very generous and standover clearance is limited. It's still a great e-bike, but when you're spending this much money, you can afford to be fussy.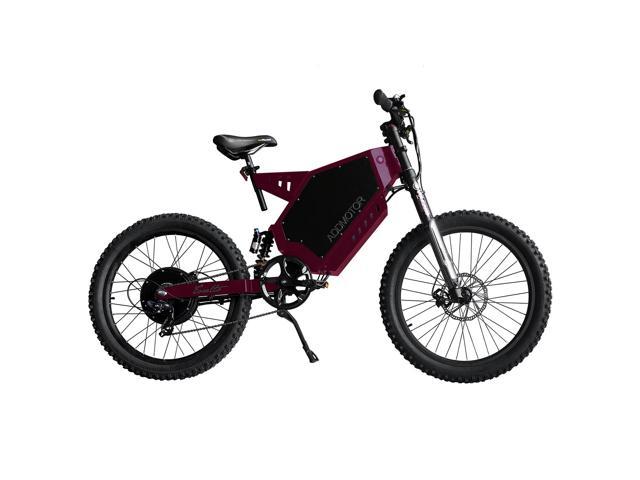 Maintenance is relatively easy if you can get past the bad instructions and perform regular service on your bike. The Ancheer Power Plus has as numerous safety features, a long battery range and enough speed to get you there fast. Running cost is literally pennies a day with the charge anywhere battery and if you run out of power you can still peddle your way home.
"The Ancheer Power Plus is a really nice e-bike.  It rides well and has lots of goodies including LED lights and a nice electric horn.  I like that it is pedal assist – all you have to do is set it to how much pedal assist you want and it does the rest without having to turn the throttle.  The only thing I found and maybe I'm missing something is that when the bike is folded there doesn't appear to be a clasp which makes it difficult to carry."
For every post we write we have done hours of research and have had as much hands on experience with the product as possible. Our aim is to get a complete understanding of the item(s) we're testing, but if we have any doubts or queries we have no hesitation in going straight to the manufacturer for information that might not be readily available to you, the customer.
I'm sure the can of worms has already been opened on this subject… Oh it's motor bike blah blah they should be banned, is this whining mostly from strava whippets who's times might be beaten? I raced motocross for 12 years & they are motorcycles with a internal combustion engine and yes they do make a mess of the country side but on land that has been allowed & nowadays has planning permission to be used for such events.
My first instinct is that it's a horrible idea. We're cyclists because we are fit enough. We've earned our way to the top. Why should some couch surfer be able to meet me there to enjoy the downhill? (I'd beat him down of course because my bike is lighter and more nimble.) And also, where do you draw the line between an electric bike and an electric motorcycle? I'd hate to meet a Zero FX or MX coming up the downhill trail I'm riding.  

The gears don't seem to keep up on this bike. There are 21 gears, same as my other bike, but there is much more resistance at the highest gear on my other bike going 20mph than there is on this bike. The reason that is an issue is that during pedal assist, the bike goes pretty quick and I don't want to be pedaling air, I want some, just a little, resistance. I don't know the mechanics of it or how this would be the case, perhaps because this bike has smaller wheels than my other bike? The bike came pretty well adjusted on the derailleurs. I haven't touched the back but the front I've had to mess with a little. The chain fell off outboard once, so had to adjust. Chain guard did its job well. The chain got stuck pretty good, but once I loosed the chain guard everything was easily moved.