Yep, there's no getting away from the fact that i'm peddling a 21kg bike when the assist is switched off but with the massive battery & range there is no real need to switch it off, I can barely turn the pedals on a normal bike when i hit a hill so if i'm on the road and wanting as much range as possible to explore a few of the surrounding trails in my area of Galloway i'm quite happy using the eco mode to get myself around, the tour mode gives a bit more assist and is enough to tackle the majority of single track climbs with effort from myself, the sport mode is enough for all but the steepest of singletrack use and the turbo mode is just batshit mental for all out super steep climbs and so much fun.
The suspension works, but there isn't any true dampening. That means you're just riding around on springs. On a real full suspension e-bike (i.e. a few thousand dollars) you get actual oil-dampened shocks. Those absorb bumps and dampen the shock. With springs, the bike bounces a few times after bumps, with the energy dissipating through the spring stretching and compressing.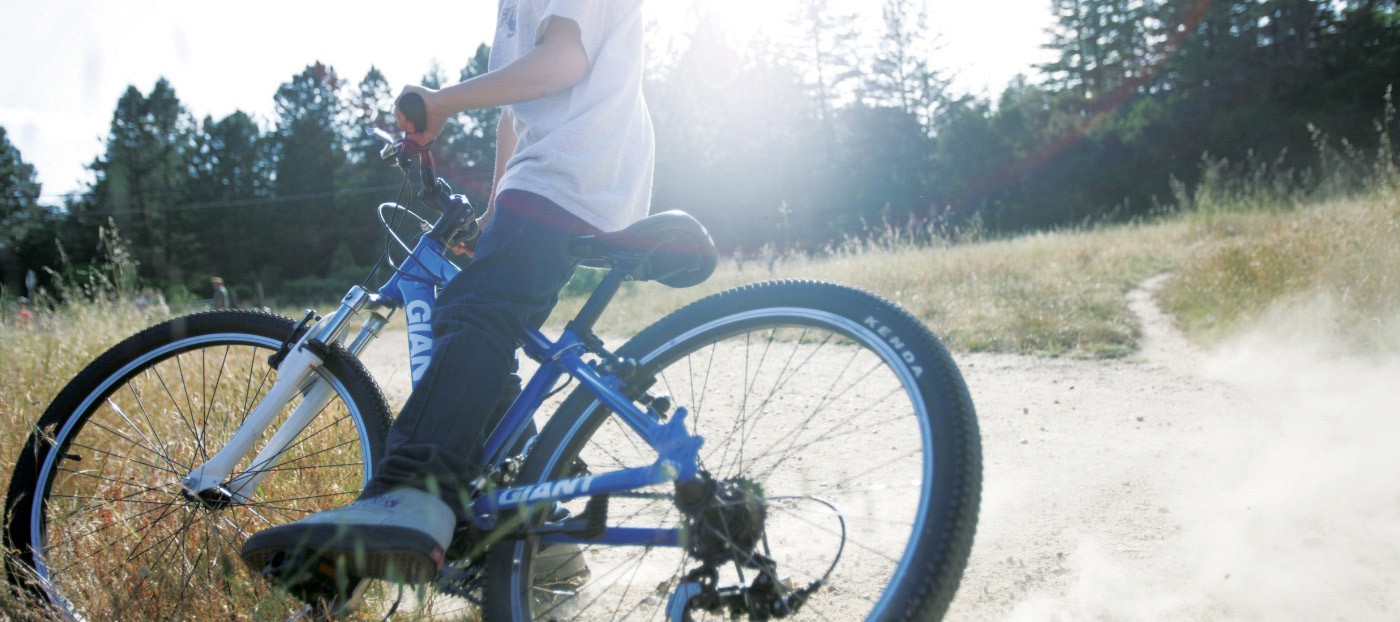 M8 has had a cube with the Bosch motor, reduced from Europe but a solid spec & loves it, been cycling more because of it. It definitely brings a smile to your face, laughing at climbs that you'd normally slog up. Horrible muddy trails become a motocross frenzy, balance being more the issue than grip or momentum. He's happy to lend it on rides, so three of us all different sizes, jump on it & it doesn't mater that it not set up for you, the motor makes up for any details
I've now had this bike for 6 months and have over 2,400 miles on the odometer. That said, considering what I know about this bike now, I'd buy it again today, in a heartbeat. It's an excellent bike and suites my needs exactly. Before finding this bike on Amazon I tried several bikes in local shops to understand the fundamental features. I got this bike for exercise and for my short commute to work. I needed a bike that could accommodate my bad knees, ruined by athletics and years of running on hard pavement. I am unable to effectively ride a regular bike in the area where I live, which is very hilly (Seattle area). On a normal bike (my 15-year old mountain bike) I can't transfer enough energy to the pedals to get up the final street to my house, my knees don't allow it. This bike takes the edge off the hills but still allows me to minimize or turn off the assist when I don't really need it. I don't use this bike off-road as a mountain bike. I use it for riding on paved roads and urban biking/walking trails.

To fit it, a shorter handlebar grip is supplied and you'll have to unscrew the battery mounting plate from the down tube and the black box of wires which hangs behind the seat post. And if you fancy a bit of extra speed, you can unplug the white wire which limits the motor to the EU-regulated 15.5mph. This gives you a few extra mph that'll let you cruise at a comfortable 20mph. 

The RideControl Evo display features a button control on the grip and a readout on the stem, giving you control over ride time, distance and cadence. Best of all, it gives you as very accurate percentage readout of how much battery is remaining, so no excuses for running out of juice! The five rides mode are Eco, Basic, Active, Sport and Power and there's also a walk assist button.
What i'd really like is the ability to custom tune the standard speed settings with regard to the torque curve/output and perhaps have a top speed of 18mph or thereabouts, back when i could ride a normal bike under my own steam there were some sections of my local trails where i could easily maintain 20mph+ through the single track (allowing for acceleration out of the corners) as it was on a slight fall line. It's all brain-farts at the moment so the tuning kit is still in my toolbox and it may stay in there.