I really like not having to worry about the battery so first of all we have the focus jammed squared so all new in tube Bosch 625 watt hour battery so the focus jam squared now focus have got a range of Shimano and Bosch based bikes now so you can choose depending on if you want me extended battery or you want the tech pack one but this particular one is the jam squared 6.8 nine so it's running 29 150 travel at the front and the rear and it's got the new bosch in tube 625 watt hour battery and that new generation for Bosch motor that bikes been announced recently and then this is the thrombo and 30 ml travel not for full-on enduro or even like big trail riding but still for going out and bashing around on you know getting some decent mileage out of with the 625 watt hour battery.

I've had the eBike for about a week now and figure it is time to post my impressions. Overall, I am satisfied with the bike, especially based on the price. It has not been without hiccups (see below) but after quite a bit of research online I am convinced for the price, nothing out there will compare. Not five stars based on a few pending issues which will hopefully be resolved. It is not perfect. I have no idea if the more expensive bikes are "perfect", though. I've spent some good time tinkering on this bike making adjustments so far, but that's normal for any new bike.
M8 has had a cube with the Bosch motor, reduced from Europe but a solid spec & loves it, been cycling more because of it. It definitely brings a smile to your face, laughing at climbs that you'd normally slog up. Horrible muddy trails become a motocross frenzy, balance being more the issue than grip or momentum. He's happy to lend it on rides, so three of us all different sizes, jump on it & it doesn't mater that it not set up for you, the motor makes up for any details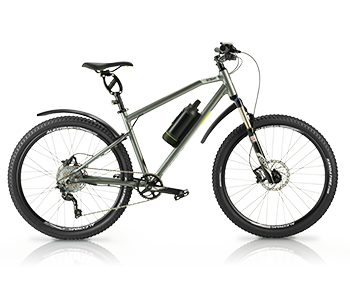 I should have bought one a few years ago but i dithered as i placed my faith in the Spinal team to repair me, or at least offer a solution that i could work with to enable me to continue riding off-road but i finally had to face the fact that i will never be able to ride like i used to on my Soulcraft SS, no more lapping Kirroughtree or climbing Heatrbreak Hill over n' over just because i could which if i'm honest with myself was partly why i refused to entertain the idea of an electric assist bike – i kinda took the huff n' sat in the corner with a petted lip due to my lack of leg muscle strength – I refused to admit i needed any help.
The extra grip a 50lb e-bike normally helps to prevent overshooting corners when on the brakes, and bring pure DH-bike-like fun factor on the steepest trails. This electric Orange, however, rides more like a 'standard' enduro bike with a motor, which could be good or bad, depending on your expectations and riding style. It's built tough and delivers stacks of fun in less time than any regular bike can. Adding a motor hasn't upset Orange's superb geometry.
The gears don't seem to keep up on this bike. There are 21 gears, same as my other bike, but there is much more resistance at the highest gear on my other bike going 20mph than there is on this bike. The reason that is an issue is that during pedal assist, the bike goes pretty quick and I don't want to be pedaling air, I want some, just a little, resistance. I don't know the mechanics of it or how this would be the case, perhaps because this bike has smaller wheels than my other bike? The bike came pretty well adjusted on the derailleurs. I haven't touched the back but the front I've had to mess with a little. The chain fell off outboard once, so had to adjust. Chain guard did its job well. The chain got stuck pretty good, but once I loosed the chain guard everything was easily moved.