To start off with I love using the bike for work every day, I always used a racing bike for work previous over the last 7 yrs or so, I have had my bike for 4 months now, clocked up 600 miles, in that time it has lost power about 2 times, not a real problem as you reopen the meter, you can be on your way again. I changed the tyres and seat like others did !! I would definitely recommend to friends & Family it's built like a tank very good Quality !!
We may receive a small fee if you purchase any items through our product links. This in no way affects the price you pay, the price remains the same whether you order through our links or direct (though prices can go up or down without notice). Any fees we earn enable us to continue to spend our time researching, reviewing, writing and generally keeping this site up-to-date for the benefit of readers like you. Thank you.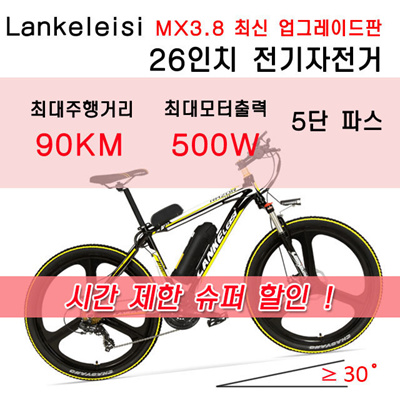 The suspension works, but there isn't any true dampening. That means you're just riding around on springs. On a real full suspension e-bike (i.e. a few thousand dollars) you get actual oil-dampened shocks. Those absorb bumps and dampen the shock. With springs, the bike bounces a few times after bumps, with the energy dissipating through the spring stretching and compressing.
I'm sure the can of worms has already been opened on this subject… Oh it's motor bike blah blah they should be banned, is this whining mostly from strava whippets who's times might be beaten? I raced motocross for 12 years & they are motorcycles with a internal combustion engine and yes they do make a mess of the country side but on land that has been allowed & nowadays has planning permission to be used for such events.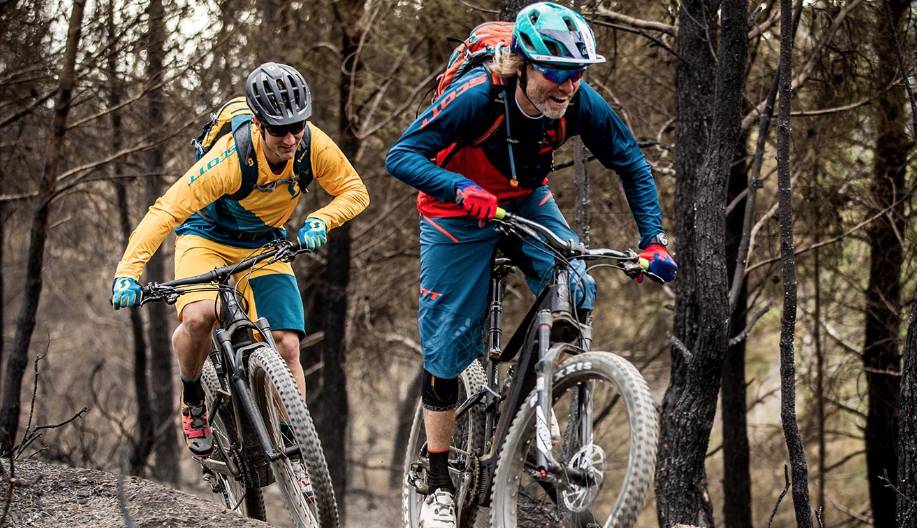 Tyres: Chayoyang 26in tyres Handlebars: Aluminum Alloy Lithium battery: 36V Charging time: 4-6 hours Motor: 250W high speed brushless gear motors Saddle tube: Aluminum Alloy seat tube Meter: 3-speed smart meter button Pedal: Aluminum Alloy Pedal Headlight: Bright LED headlamp and horn Front and rear wheels: Double layer Aluminum Alloy wheel (Rainbox DX-3000) Wheel Diameter: 26 inch Seat Height: 30.4-39 inch Handlebars length: 26.7 inch Vehicle weight: 20kg Battery weight: 2.2kg Mileage: 15-30 miles Load capacity: 150kg (over 120kg not recommended) Maximum speed of motor: 15.5mph
The Ancheer folding electric mountain bike does have a few weird quirks. The first is the handlebar mounted battery. It saves space for the folding mechanism, but looks odd. Fortunately it has very little effect on handling because it is mounted so close the head tube's pivot point. It does raise the center of gravity of the bike a bit, but the difference is small compared to how much you raise the bike's center of gravity.
I'm sat here absolutely knackered after being out this morning for a 3hr session round my local trails, including some much needed trail work which is quite amusing as i tend to stumble and fall on my arse quite a lot but over the past month i have managed to clear pretty much all of my old trails with the aid of a flask of tea, quality tunes on my jambox speaker along with my rake, mini shovel and Silky Zubat saw – I've managed to regain that totally exhausted feeling you get at the end of a days riding n" trail grooming so i'm a very happy bunny indeed! – albeit sitting here with aches n' pains that make me wince if i reach for anything but i wouldn't have it any other way. 

Had my ebike for nearly 2 months now and covered 500 miles. A lovely bike to ride, and not had a single problem until now. Overall I love this bike and find pleasure in riding it. Get your cadence right and its a great ride. The more effort you put in, the more the battery will help you, everything seems easier on this ebike compared to my old normal bike.
Overall, you're not going to get a foldable electric mountain bike that's better than this at the price that Ancheer are selling it for. It's well built and designed, it's easy to use and put together and it makes mountain biking so much more fun whilst opening it up to more people. If you're looking for a versatile e-bike that is just at home on the mountain as it is on the morning commute, all for waaay less than $1000 then this might just be the bike for you.
Had my first crash on this bike. Right at the 500 mile mark mid-November. Sand had blown all over the bike path and I took it too fast. The bike did ok, but when I picked it back up the motor wouldn't work. I pedaled the rest of my commute and got a ride home. I suspected (and was correct) that the left brake lever was bent and the motor was not able to engage because it thought I was braking. I was nervous muscling it back, but it wasn't bent too bad. So that's what I did. And I also took the time to replace both wheels, inner-tubes, and give the bike a cleaning. The front wheel was still ok on tread but the back wheel tread was completely gone. Changing the front wheel was easy. The back wheel was more challenging because the motor cables and disc brakes. Ended up leaving the wheel on the bike and just moving it slightly to get the tube and wheel in place. Ended up just being more annoying than difficult. The chain cleaned up nice with some Simple Green. I haven't ridden on the commute nearly as much with me feeling a little more cautious and it getting dark so early (I don't need to wipe out in the bike lane into traffic...) All is well though. Have had zero issues with the motor since bending the brake back to its (or close to its) rightful position.
I've had the eBike for about a week now and figure it is time to post my impressions. Overall, I am satisfied with the bike, especially based on the price. It has not been without hiccups (see below) but after quite a bit of research online I am convinced for the price, nothing out there will compare. Not five stars based on a few pending issues which will hopefully be resolved. It is not perfect. I have no idea if the more expensive bikes are "perfect", though. I've spent some good time tinkering on this bike making adjustments so far, but that's normal for any new bike.