I haven't quite figured the brakes out yet. The back brake has a lot of rubbing on one brake pad (outboard). I've gone through YouTube and have done everything short of taking the brake pads out and adjusting the springs. Not sure what I'm going to do about it yet. Disk brakes work great though. I do have some annoying squealing but it is probably on me for not having it adjusted right.
The build quality, however, is generally fantastic. It feels sturdy and strong, the clip to hold the fold in place never feels like it's coming loose and the wheels feel like they can conquer anything. Also the suspension system is quite impressive and isn't even included on the non-folding Ancheer Electric Mountain Bike. This suspension system and the strong frame help give the Ancheer the ability to comfortably hold riders who weigh up to 150kg (330 lbs).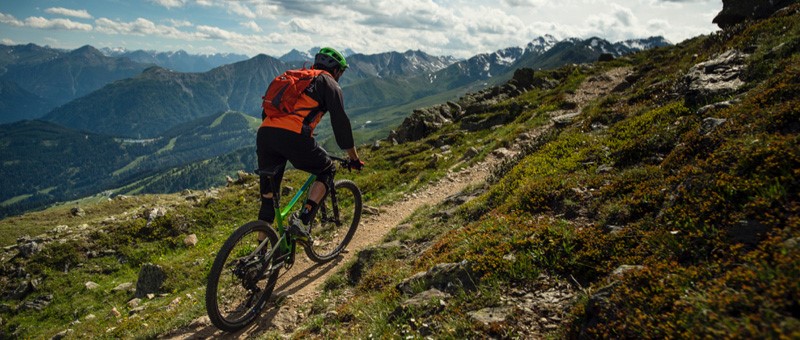 It was easy, good tools were shipped with the bike. The instructions are nearly useless, though. Like other reviews state, the front fork is backwards in the picture and shipped backwards. The disk brake should be on the port/left side. Flip the handlebar clasp around and leave the dirt guard facing forward. All the cables should flow naturally this way. Pedals were ok to put on, one of the pedals took a minute to get threaded but eventually got tightened.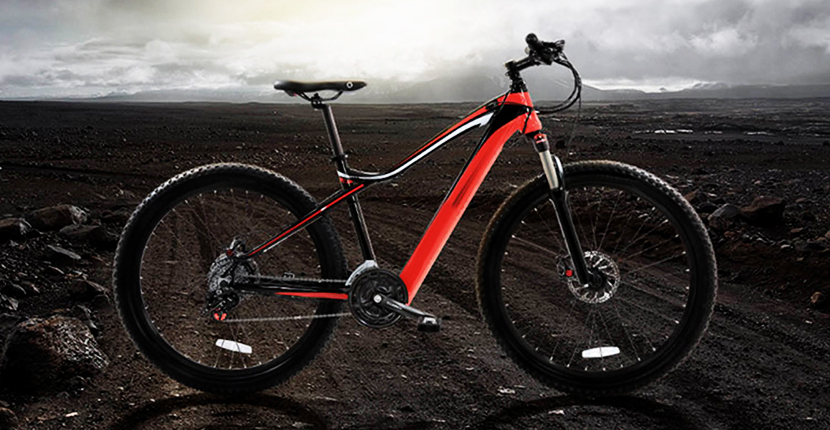 My first instinct is that it's a horrible idea. We're cyclists because we are fit enough. We've earned our way to the top. Why should some couch surfer be able to meet me there to enjoy the downhill? (I'd beat him down of course because my bike is lighter and more nimble.) And also, where do you draw the line between an electric bike and an electric motorcycle? I'd hate to meet a Zero FX or MX coming up the downhill trail I'm riding.
Having a motor bolted to the bottom of a mountain bike that provides pedal assistance is an amazing leveller. The constant torque it applies to the chain rounds out the squarest of pedalling actions, which in turn helps stabilizes the rear suspension and counter pedal induced bob, seamlessly shifting your focus from pedalling efficiency to battery life.
Meeting at University whilst studying Electronic and Electrical Engineering, we realised that we were both active individuals with a shared interest in outdoor sports and anything with two wheels. Combining our engineering knowledge and our years of experience with skateboards, scooters, bikes and more, we feel that we're in a great position to test and understand these products and provide you with an unbiased, accurate source of information.  

Yep, there's no getting away from the fact that i'm peddling a 21kg bike when the assist is switched off but with the massive battery & range there is no real need to switch it off, I can barely turn the pedals on a normal bike when i hit a hill so if i'm on the road and wanting as much range as possible to explore a few of the surrounding trails in my area of Galloway i'm quite happy using the eco mode to get myself around, the tour mode gives a bit more assist and is enough to tackle the majority of single track climbs with effort from myself, the sport mode is enough for all but the steepest of singletrack use and the turbo mode is just batshit mental for all out super steep climbs and so much fun.
M8 has had a cube with the Bosch motor, reduced from Europe but a solid spec & loves it, been cycling more because of it. It definitely brings a smile to your face, laughing at climbs that you'd normally slog up. Horrible muddy trails become a motocross frenzy, balance being more the issue than grip or momentum. He's happy to lend it on rides, so three of us all different sizes, jump on it & it doesn't mater that it not set up for you, the motor makes up for any details
Rented a pretty decent Scott. Did some nice mixed terrain but only for a day. Firstly it was great fun. Hard to get away from that. The pedalling felt good. It was like everything was a slight downhill. You can pootle or give it a few hard pedals and fly along at any time. On the flat, uphill, on bumpy grass, all felt like downs once you pedaled a lttle. Good connection between the pedalling and the movement. Smooth delivery. It just took the terrain and slope out of the equation. Could've easily got away with less power. It would be an expensive buy. This one was 3.5k but kitted out like a £500 halfords special. Once the price comes down they will be everywhere.
I have had my new e bike for about 5 weeks now and covered over 500 miles, it has been an absolute joy - you still get plenty of exercise but in a much more pleasant way than with an ordinary bike, it takes hills in its stride and the ride is very stable and inspires confidence even over rough country roads, the front suspension helps a lot in this respect also the bike is equipped with dual disk brakes. I have fitted mudguards back and front - I had to modify the stays on the front ones by making a right angle bend in them so that they could be attached to the forks, it has proved well worthwhile fitting the mudguards. I have used all assist levels and you can always step to a higher level if the need arises. I can highly recommend this bike and it is my opinion that it would be difficult to find a better e bike for the money - many more expensive machines offer less specification!