I have had my new e bike for about 5 weeks now and covered over 500 miles, it has been an absolute joy - you still get plenty of exercise but in a much more pleasant way than with an ordinary bike, it takes hills in its stride and the ride is very stable and inspires confidence even over rough country roads, the front suspension helps a lot in this respect also the bike is equipped with dual disk brakes. I have fitted mudguards back and front - I had to modify the stays on the front ones by making a right angle bend in them so that they could be attached to the forks, it has proved well worthwhile fitting the mudguards. I have used all assist levels and you can always step to a higher level if the need arises. I can highly recommend this bike and it is my opinion that it would be difficult to find a better e bike for the money - many more expensive machines offer less specification!
I haven't given a full benchmark on battery life as I haven't gone without pedaling just using the motor. I live in a hilly place and I need to pedal to make it up some hills. But initial impressions are good. My hilly trip to the beach with kids in tow was about 13 miles round trip and I made it down to 3 of 5 bars on the battery. The battery does go down when the motor is under stress but levels itself when back on level ground. Battery is looking good.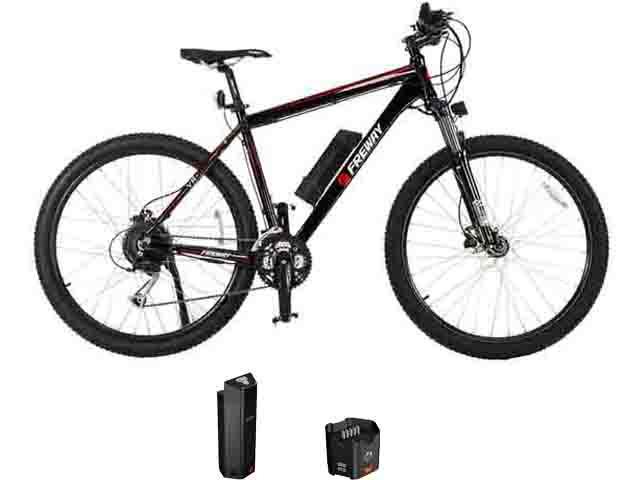 The frame is solid. In fact too solid for me. The frame is thick with such a girth that my rear wheel bike rack doesn't fit (around the frame or into the pre-drilled holes because the disk brake is in the way). Shocks seem to work fine. I do enjoy having the kick stand further back, provides a lot more stabilization to the bike vice being closer to the pedals.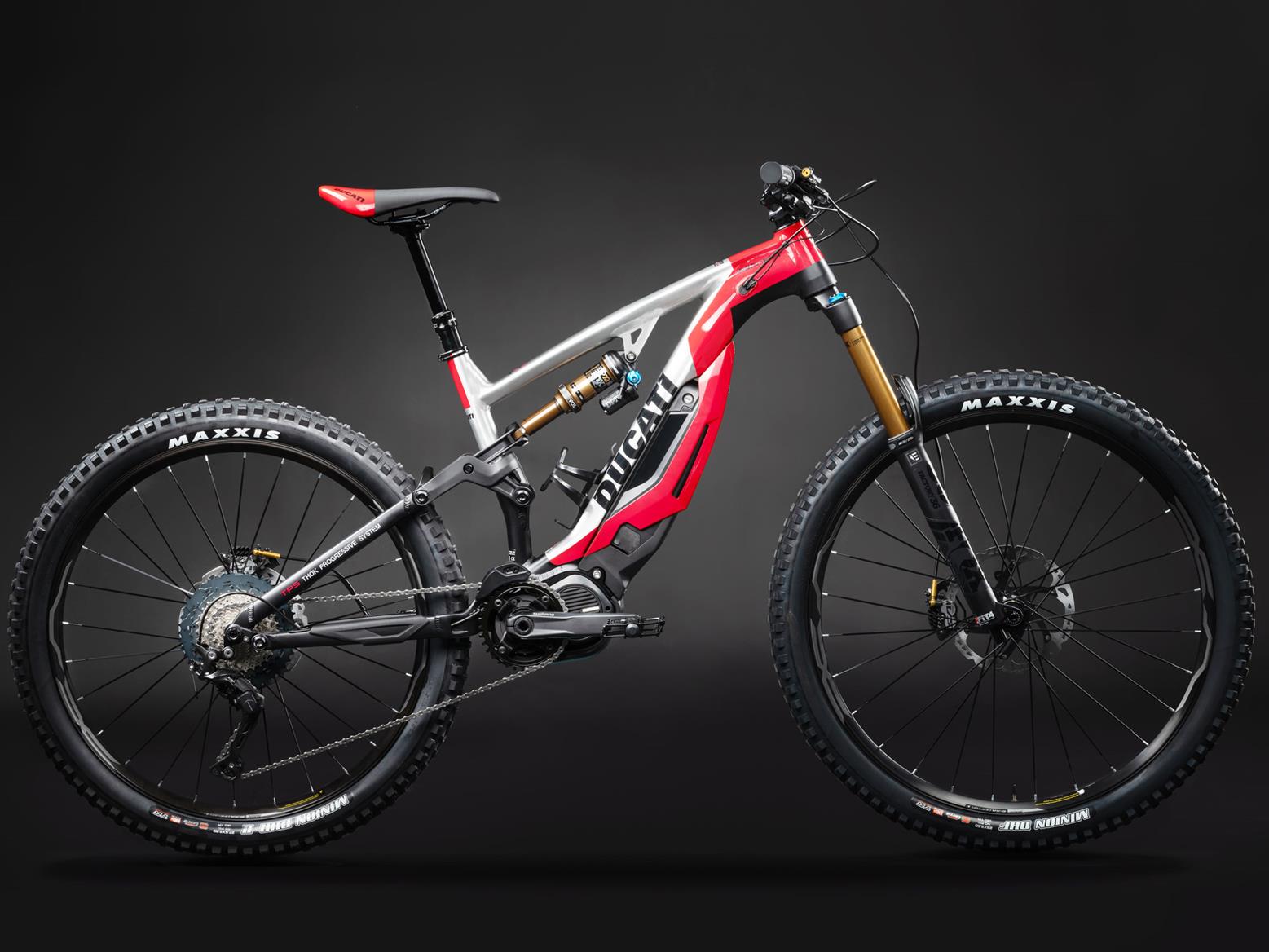 I have the e-bike tuning kit for my Bosch Performance CX motor but i've not bothered to fit it yet, before i got the bike i thought that Yeah!, fit the kit and go ride but i'm unsure now – after having the bike for a month i'm quite happy with it as it is, obviously the increased speed will reduce the distance i can travel due to using more battery power and i kinda like the ability to do decent distances/ride all day at the moment.
The Ancheer Electric Mountain Bike comes partly disassembled for shipping, so you'll have to attach the handlebars, pedals, front light, quick-release saddle and front wheel. In all, it'll take you around 30 minutes including removing all the cable ties and packaging. The tools to do this are included, but you might prefer you use your own screwdriver and spanners as the supplied tools are poor quality.
The RideControl Evo display features a button control on the grip and a readout on the stem, giving you control over ride time, distance and cadence. Best of all, it gives you as very accurate percentage readout of how much battery is remaining, so no excuses for running out of juice! The five rides mode are Eco, Basic, Active, Sport and Power and there's also a walk assist button.